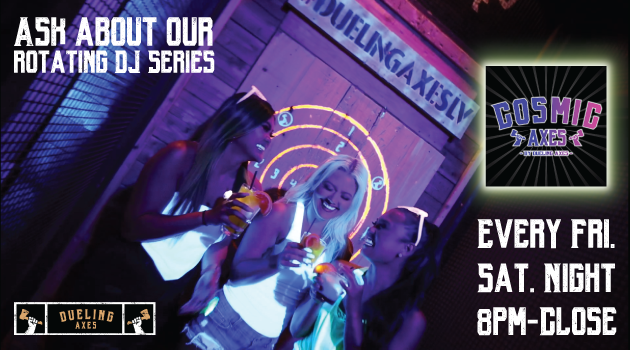 Have a specific question about making a reservation or booking a private event?
We'd love to hear from you, and are happy to answer any and all questions you may have. We also have a very thorough FAQ page that can answer many of the most common questions we hear such as "Is there an age limit?", "What are your prices?", "When are you open?"
Contact.
Location.
3215 South Rancho Drive, Suite 160
Las Vegas, Nevada 89102
Hours.
Monday: Noon – 12am
Tuesday: Noon – 12am
Wednesday: Noon – 12am
Thursday: Noon – 12am
Friday: Noon – 2am
Saturday: Noon – 2am
Sunday: Noon – 12am
Get our latest news & updates.