Dueling Axes is Officially Open Downtown Columbus
ORIGINALLY POSTED BY COLUMBUS NAVIGATOR on July 13, 2018 – see the original axe throwing lounge article here.
Has date night gotten stale?
Have you and your friends been looking for something fun to do, other than dinner and drinks? This Saturday, your newest night out destination has its grand opening.  Lucky for us, we were able to take a sneak peek.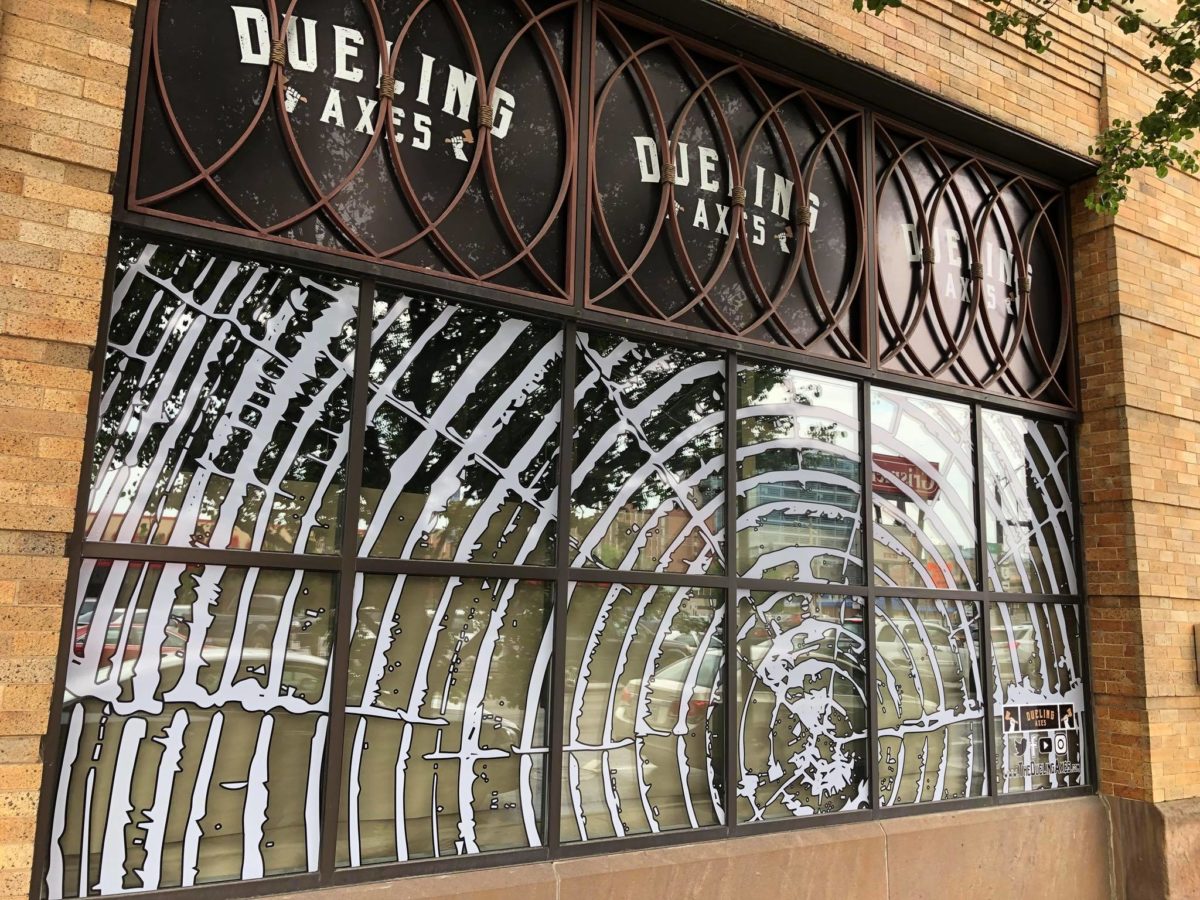 Dueling Axes is straightforward, and no frills. Which is not a downside.  After a short review of safety rules and a demonstration, our expert, Mike, got us started without much delay. The premise is simple, you are throwing an ax at a wooden target. It is, of course, comparable to Columbus Ax Throwing, which we covered HERE.  But having experienced both places, the atmosphere and convenience differ greatly.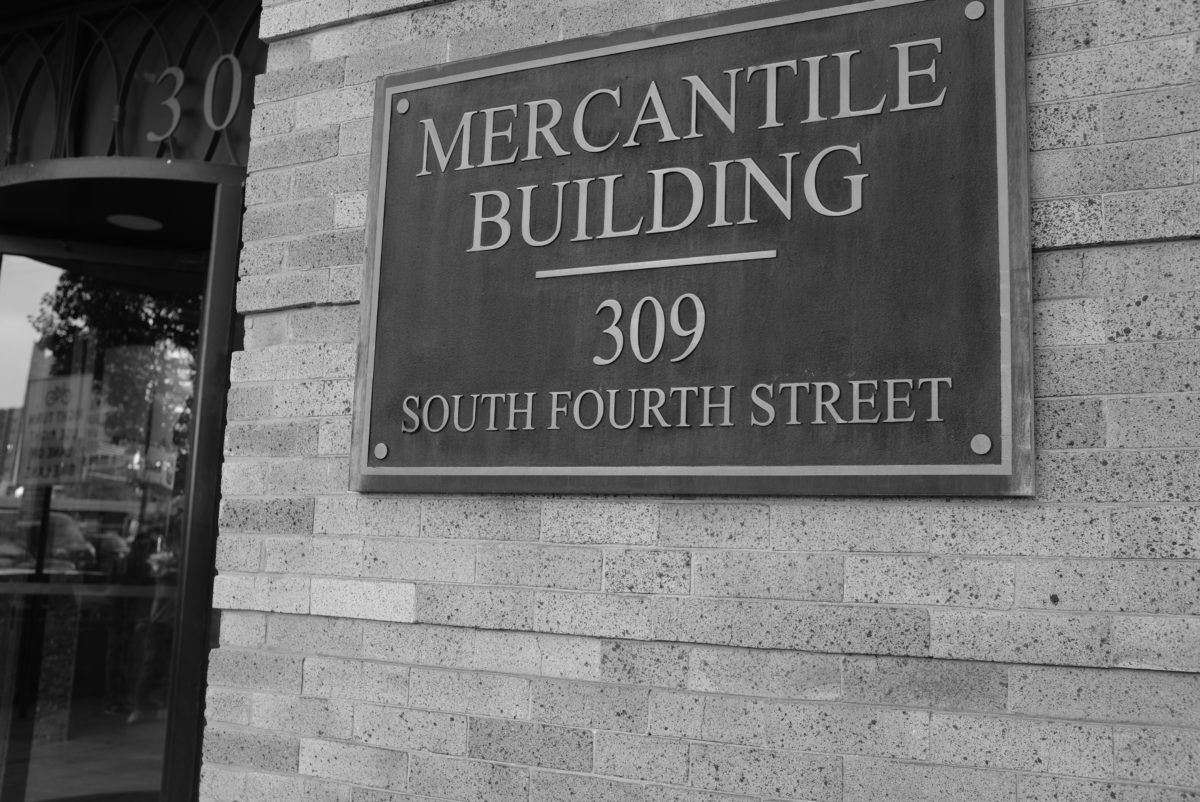 Being downtown and close to lots of different restaurant, bar, and nightlife action certainly has its advantages. At Dueling Axes, you are within a few blocks of Mikey's Late Night Slice, The Walrus, 16 Bit Bar + Arcade, and many more.  Plus, with the added bonus of the CBus, you can park once, and enjoy much of what downtown has to offer.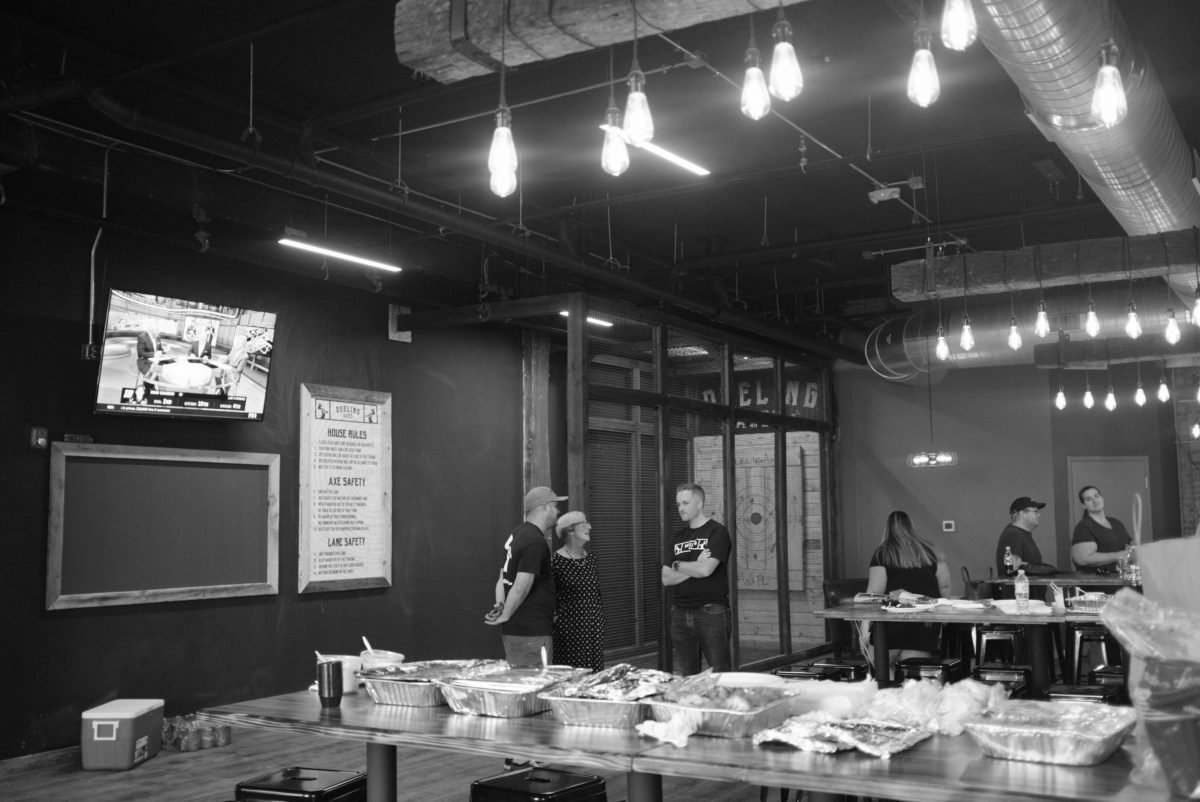 Another appealing feature of this new hot spot is the BYOB aspect [NOTE: as of June 2023, Dueling Axes is NO LONGER BYOB and does offer a full-service bar at all of its locations]. You are welcome to bring outside food and drink.  For those of you over 21, this is a real lure. No more paying $6 for one beer, you can bring an entire 6 pack to share with a friend, and still come out ahead.  In the future, the owners are anticipating a rotating selection of food trucks parked outside, but until then, feel free to stop at Dirty Frank's and bring your own "Classy Lady" to snack on.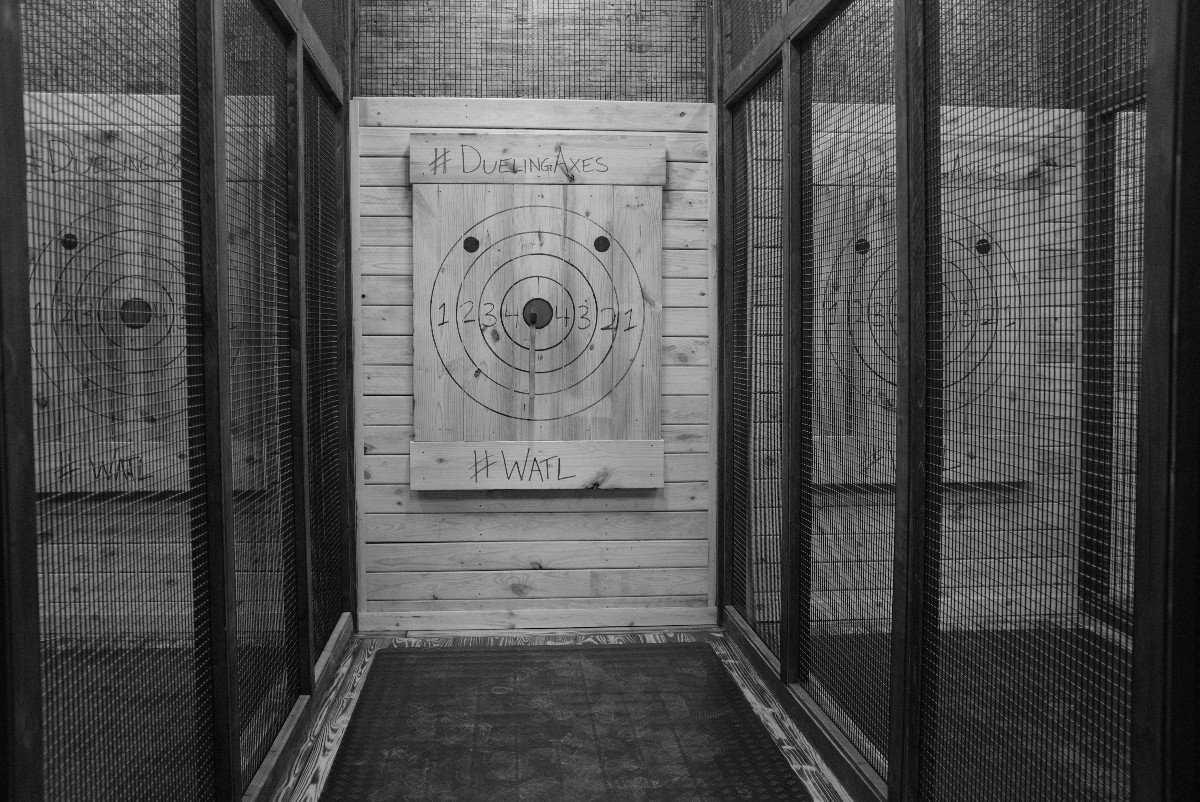 While I did not see this noted on the website, closed toed shoes are a requirement to throw axes, for obvious reasons.  It is, however, listed on site as one of the safety rules.  So, even though it's summer and your toes are looking nice, make sure to dress accordingly, so you get to keep all ten of them.
The interior of Dueling Axes is industrial and modern. Think Edison bulbs, leather, and exposed beams. There's ample seating for each of the eight throwing lanes, at bar height tables with stools. Additionally, there's a lounge area tucked into the corner if you feel like hanging out after your time slot to watch more of the action.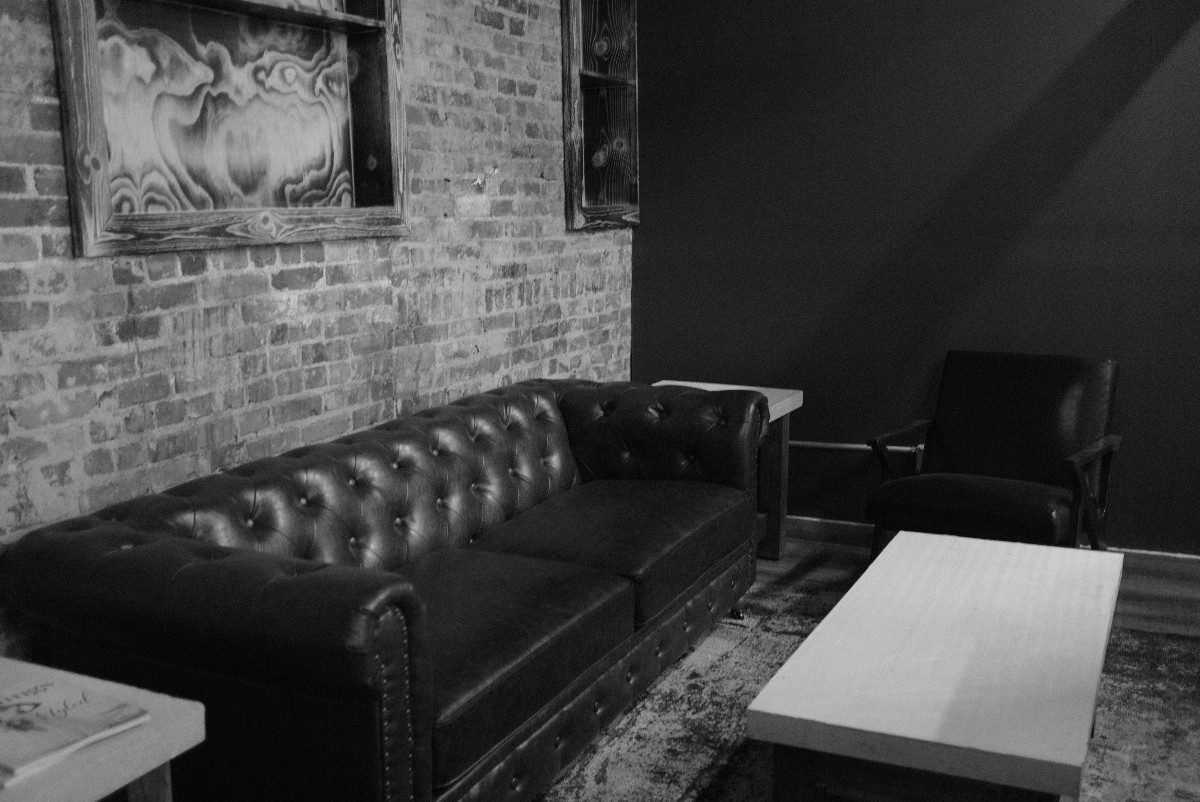 Your "host" will leave you with a set of instructions for different games to play, tic tac toe and 21, among others. For this week's soft opening, it was just my husband and I, but I could see the attraction of coming with a large group. Each lane can accommodate groups up to 12, and booking is conveniently available online.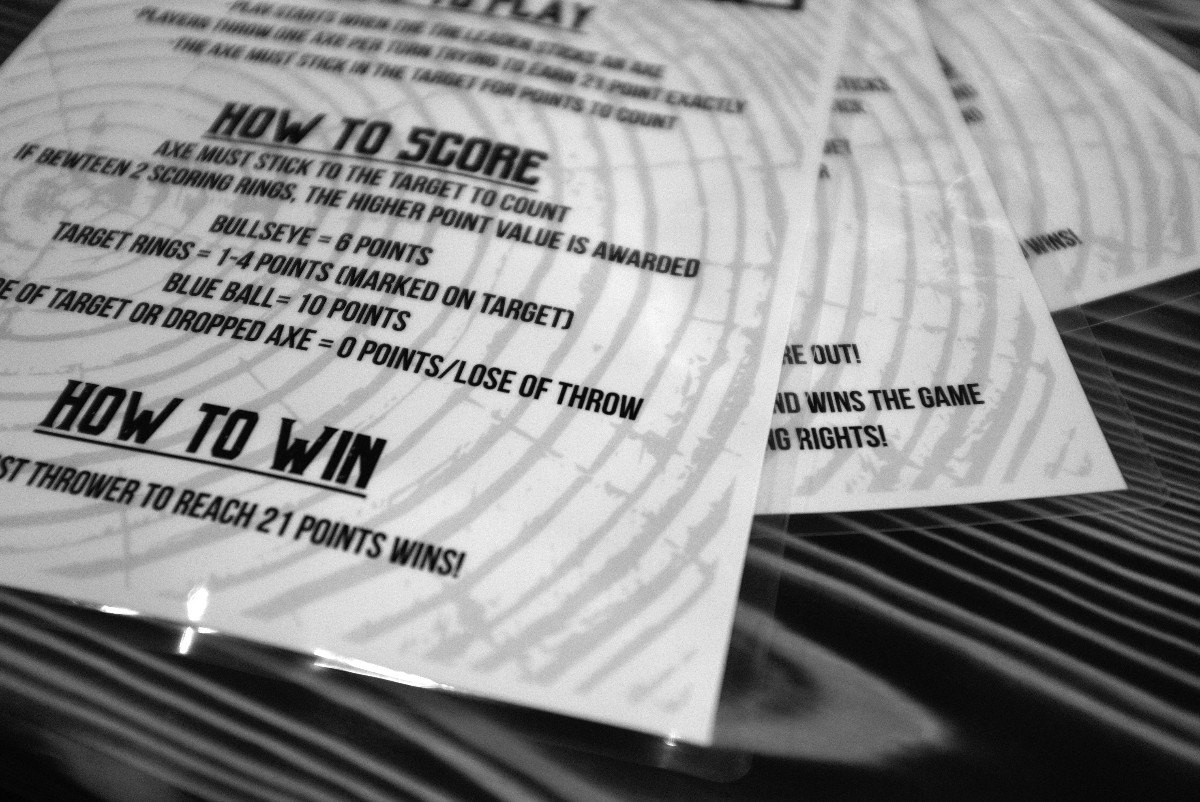 As I mentioned, this wasn't my first rodeo, but I'm not terribly good. I did score one bullseye (picture for posterity, obvi), but my husband might have a future in the Lumberjack Games. He beat me soundly in each game we played, despite giving me a handicap.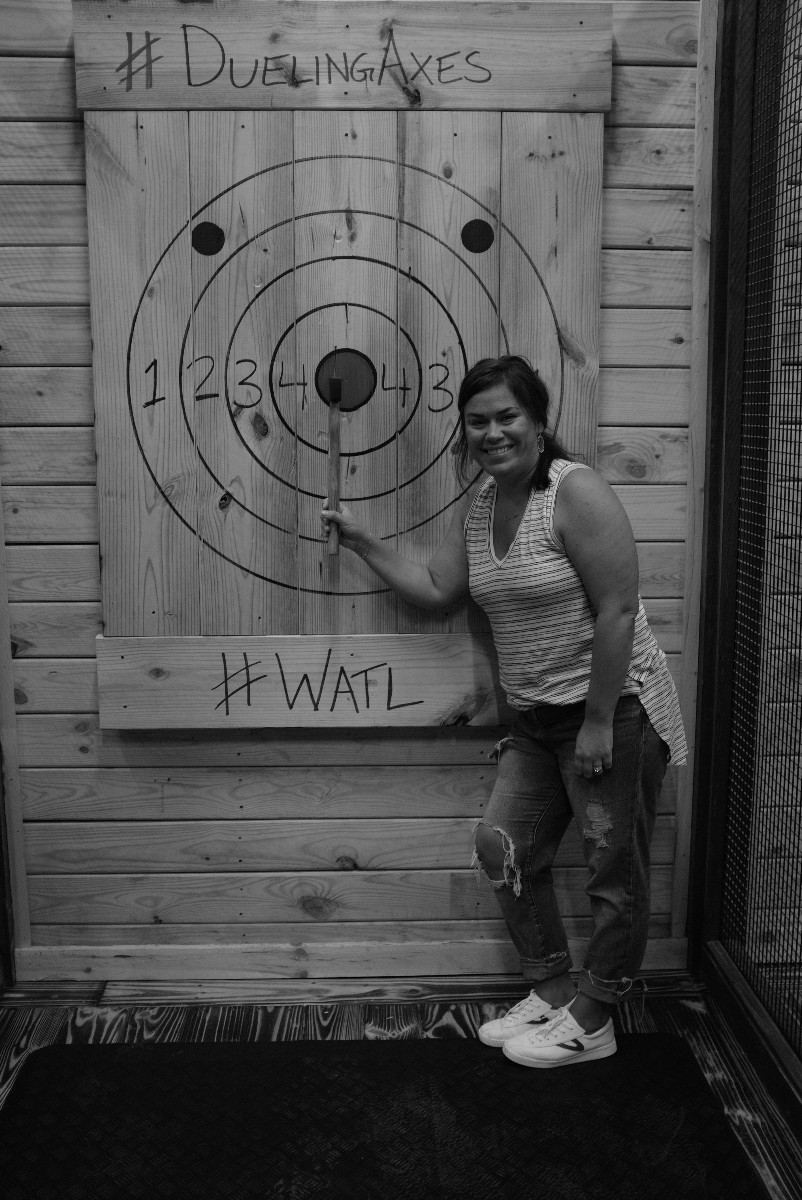 Currently, you enter through the revolving doors, into a lobby space, and Dueling Axes is to your right. In order to become ADA compliant, they are in the process of adding an extra entrance, directly into the space, which should be completed in the next few weeks. This weekend only, in honor of the grand opening, you can book a lane at just $10 per person/per hour (July 14 & 15 only).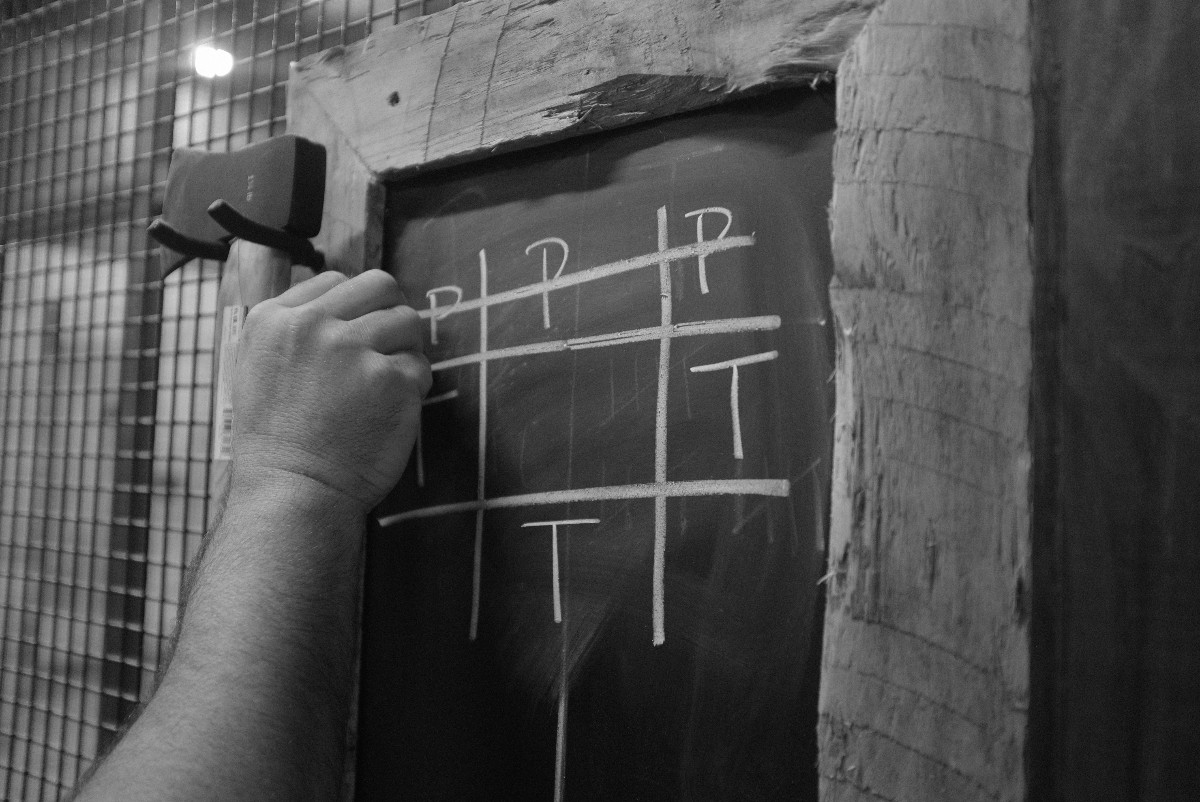 My only complaint would be that it can feel a little crowded if you have a group playing together on a lane. You want to stand close enough to watch, but you also cannot enter the lane, which leaves a few feet of prime viewing real estate.  But really, I didn't find that people were clamoring over each other to get a glimpse at my husbands ax prowess, so as long as you like the people you are with, it's no big.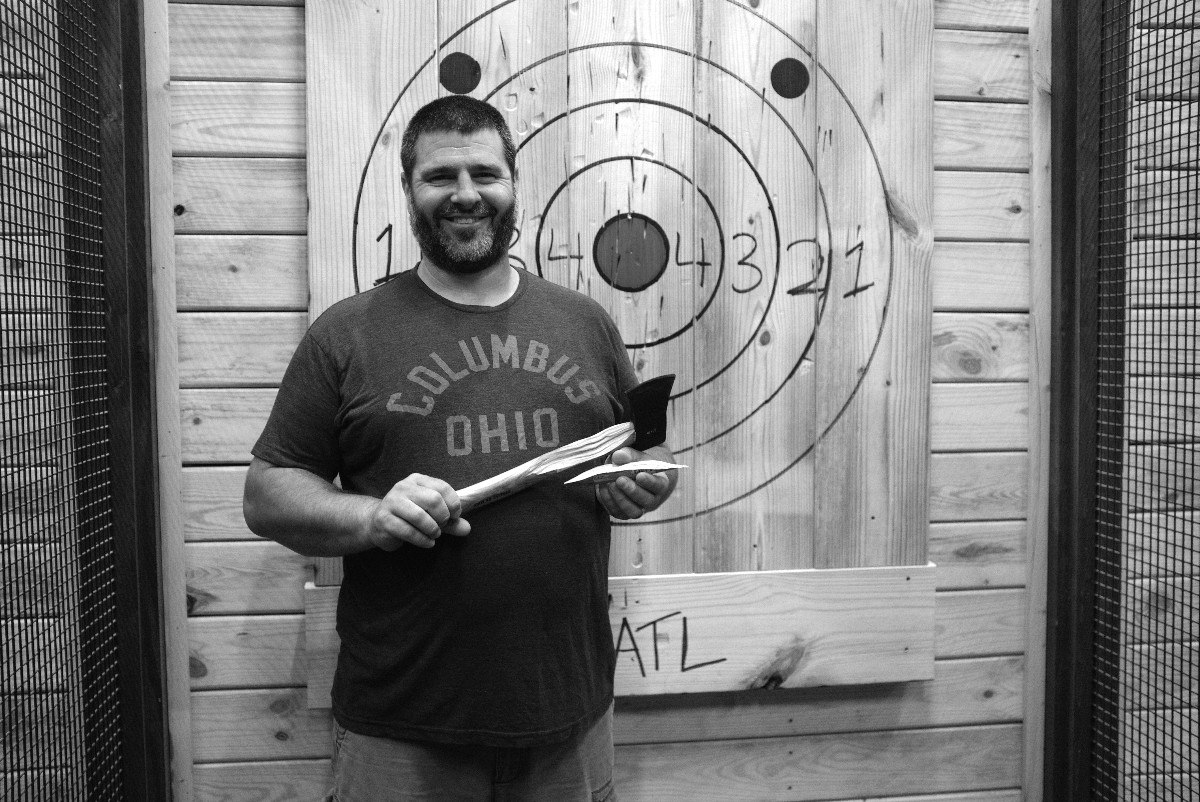 Dueling Axes is locally owned and operated, and located at 309 S 4th St. So if you've ever axe'd yourself if you woodlike to try something new, there's no time for splitting hairs, go check 'em out!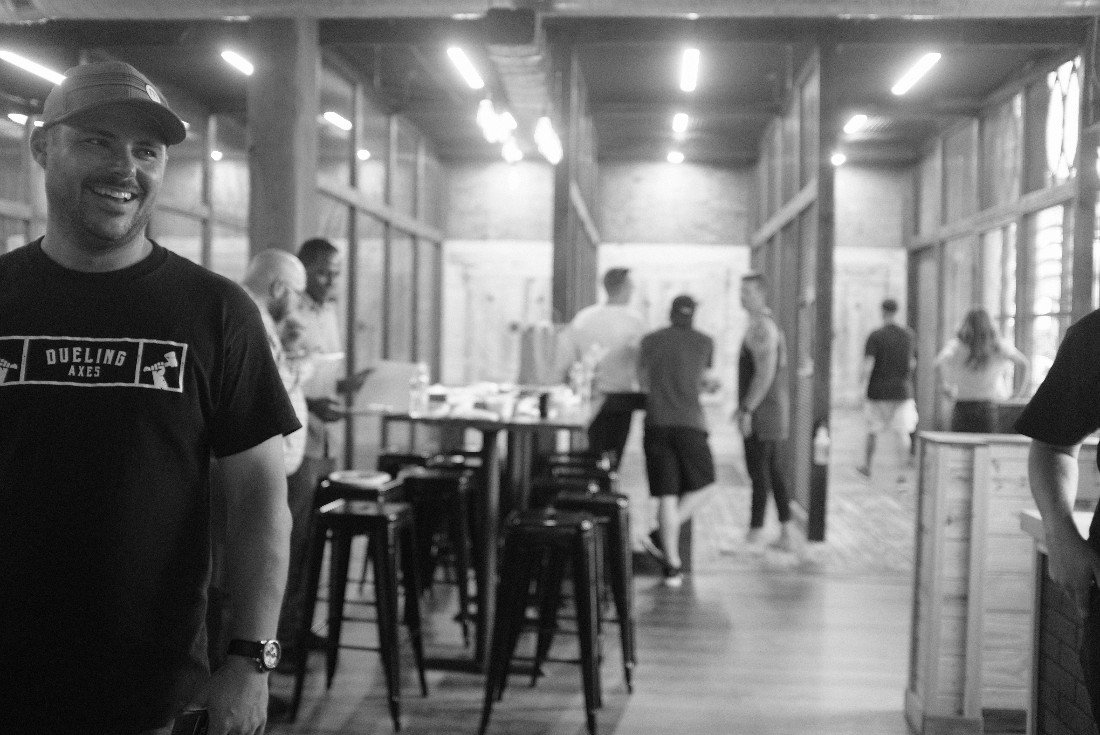 Tracie is an extroverted introvert who loves expensive cheese and cheap wine. A wearer of socks with sandals, she abhors whistling. When not spending time with her family, you can find her creating new puns to embarrass them with.